Ship Events in Black Reliquary
A complete list of all weekly events in Black Reliquary: descriptions, detailed stats, and conditions for their occurrence.
Intro
With the Ship Events update, 25 new weekly events have been added to Black Reliquary. They are listed in this guide, alongside the existing ones.
How Ship Events Work
The first events are unique and related to campaign progression. Most of the remaining events are random and can happen multiple times with an 8-week cooldown.
The chance for a random event to occur starts at 33%. If you miss it, the next week will have a 66% chance, and then it increases to 75%. If you still haven't been lucky, you'll be rewarded with a guaranteed random event next week.
Unique Events
Unique ship events differ from all the others in that they occur only once. They have the highest priority.
There are a total of 4 such events.
Finding Your Sky Legs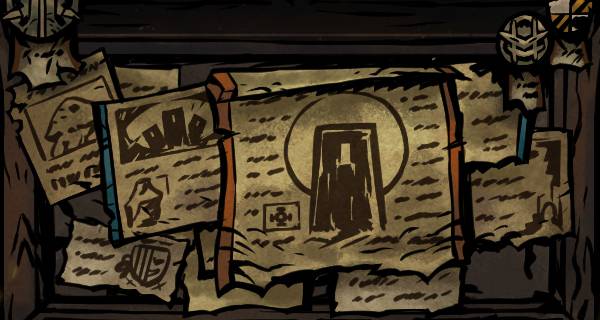 All hands are to make accommodations for our guest and help them get situated!
First Black Reliquary event.
Room for Improvements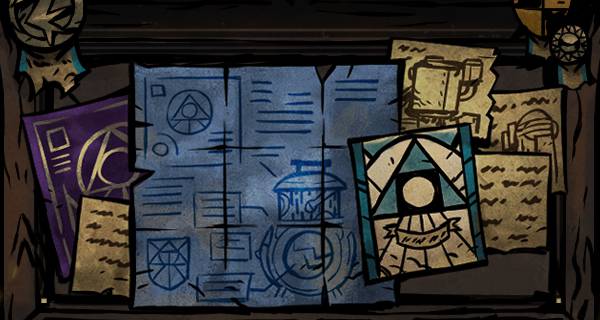 The engineers have arrived! See to it that their quarters are ready within the hour, we've a great deal to build!
Side Deck Upgrades Available.
This event always happens on week 4.
Proper Remembrance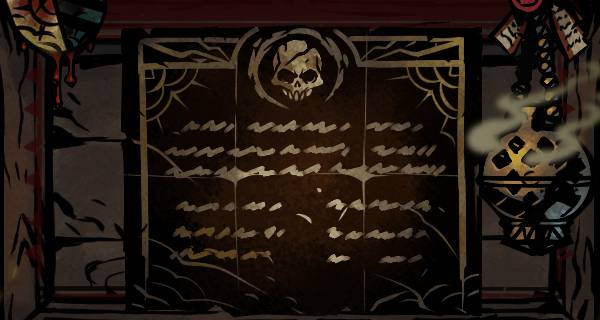 The first has fallen. Let us savor that bitter taste of defeat, as we supplement it with wines and brews.
Bar is Free
Gambling Hall is Free
Fighting Pit is Free
+10 Idle Stress Relief
It occurs as soon as you lose your first hero in a fight.
Inheritance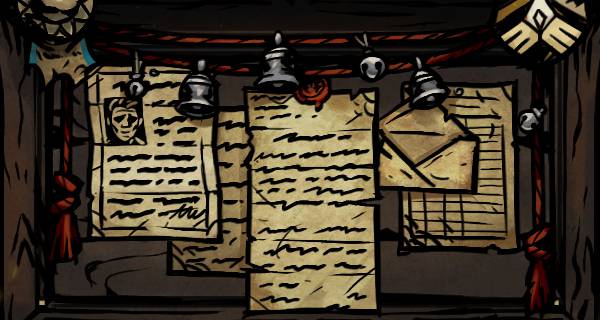 One of the most recent to perish had apparently kept quite the sum on them, and bequeathed it to the ship.
+30000 Gold
This event is similar to the previous one, but instead of requiring the loss of a single hero, it appears after the loss of 8 heroes during a campaign.
The funniest part is that it's called "skill_issue" in the source files.
Special Events
Special events occur under non-standard conditions.
The Stranger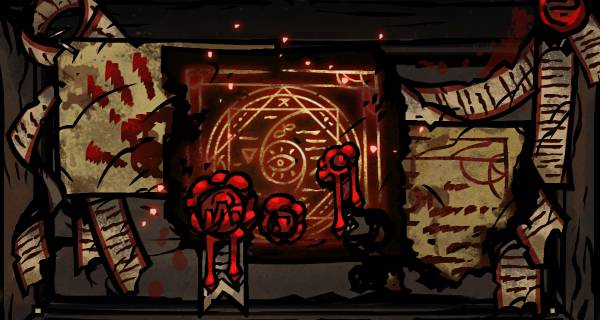 A hooded figure has mysteriously appeared on the ship, claiming to be able to defy death.
This event works the same way From Beyond works in the original Darkest Dungeon: after you've lost 3 heroes, you have a chance to bring one back to life. The resurrected hero will keep his resolve level and quirks, but his skills, armor and weapon will be reset back to minimum.
Emergency Meeting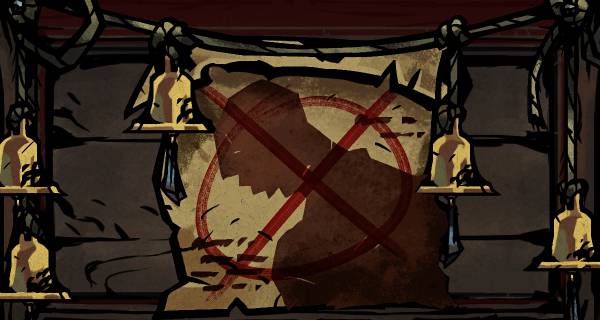 A crewmate was found murdered in their sleep. Someone is not who they claim to be...
Plot Quest: Emergency Meeting
Requirements:
Not earlier than week 10
At least 4 heroes at level 2 in the roster
Emergency Meeting is Apprentice-level quest in which the player is introduced to the Otekh enemy.
Blackened Sun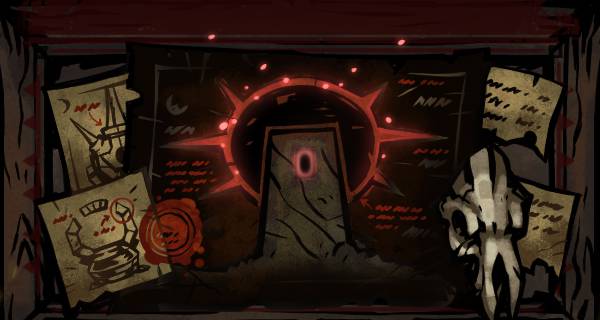 This is more than a simple eclipse. Something in the dunes below is causing this horrible occurrence.
Plot Quest: Errant Daylight
Requirements:
Not earlier than week 40
At least 4 heroes at level 6 in the roster
Errant Daylight, or Eclipse (based on the name in source files), adds a Darkest-level quest in which you fight the Flayer, resulting in the new roaming boss.
Augmented Mercenaries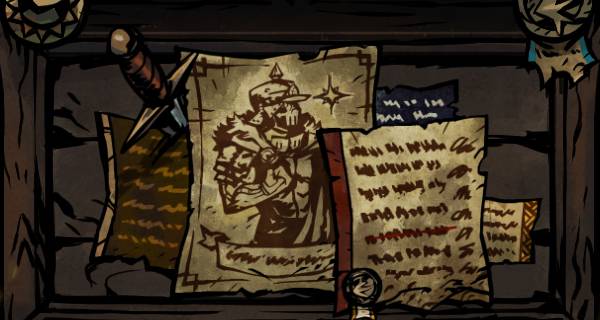 Those who have ventured into the ruins of the Ostvengr are offering their unique services to us!
Requirements:
Not earlier than week 50
25-week cooldown
You'll have the option to hire one of three level 6 mercenaries for 50 Lost Tek. These mercenaries spawn with one of the special implants that prevent them from getting diseases and provide the following stats:
Allsicht Implant: +5% Scout Chance, +5 ACC, +10% Stress Received
Eisenleib Implant: +5% MAX HP, +5% All Resists, +10% Stress Received
Hastwirbel Implant: +5 DODGE, +4 SPD, +10% Stress Received
Ship Activities Events
Ship activities events will save you a lot of hard-earned money.
Corrupted Wine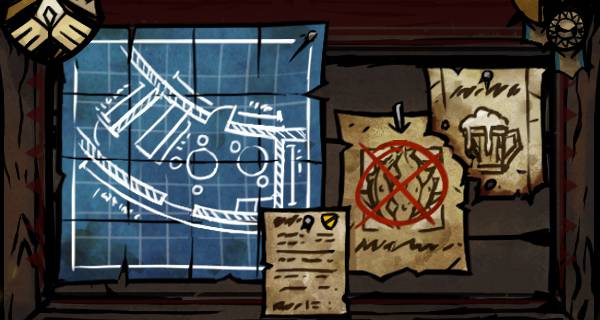 Several crew members were left injured from tainted brews! The bar is closed until all drinks are potable once more...
Bar is Locked
Gambling Hall is Free
Fighting Pit is Free
Hog Wild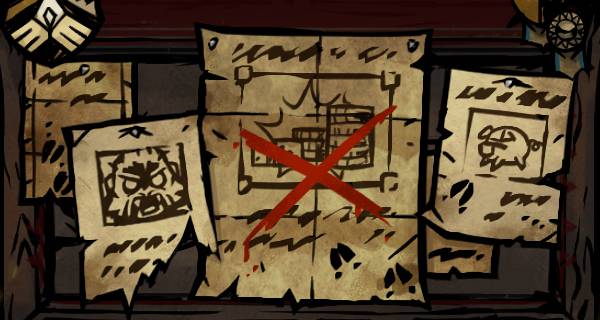 The gambling tables are currently closed. Almira has not specified why at this time.
Gambling Hall is Locked
Bar is Free
Fighting Pit is Free
Exhibition Bout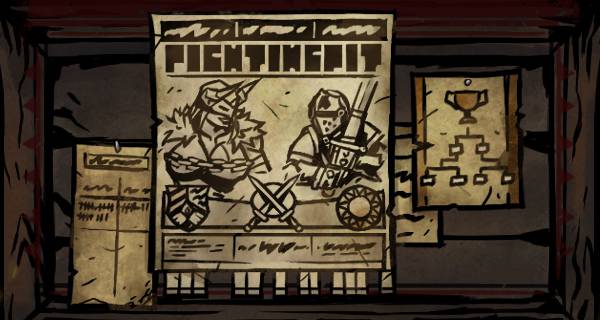 A match we've all been waiting to see! Other competitors are asked to wait until the event has concluded.
Fighting Pit is Locked
Gambling Hall is Free
Bar is Free
Ertefest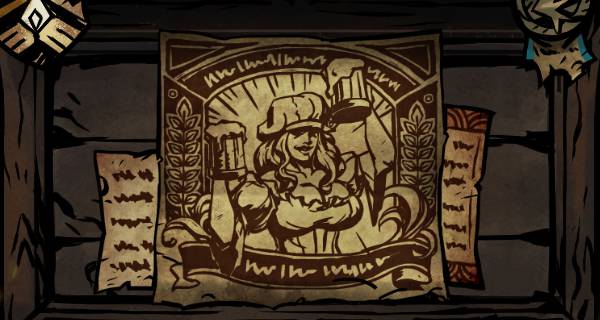 A day of old Ostvengr traditions! Enjoy yourselves, but be responsible- this is still an airship!
Bar is Free
Gambling Hall is Free
Fighting Pit is Free
Amber Convention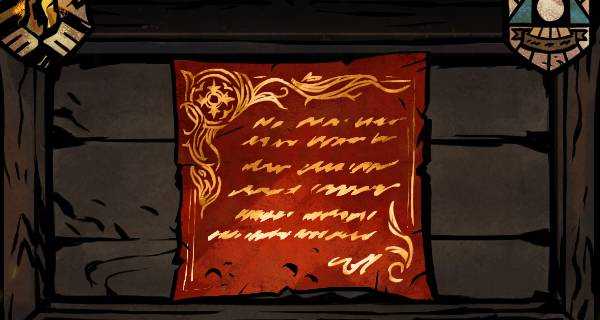 The Penitent Leonne's colleagues are visiting to share their expertise in the studies of amber!
All Amber Activities are Free
Curious Cadaver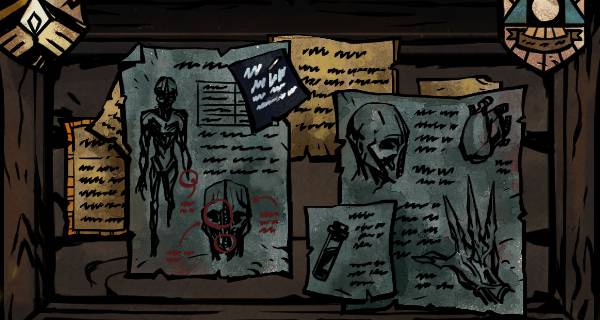 Erick and Ilya have discovered a most peculiar cadaver, and their discoveries are yielding miraculous results!
Treatment Ward is Free
Medical Ward is Free
Captain's Birthday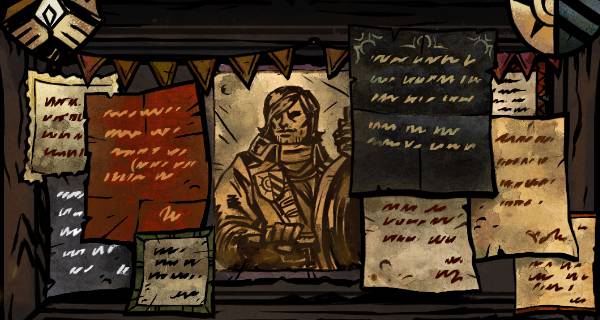 All activities are free!
It can happen only once a year: there is a 52-week cooldown for this event.
Smoke Signals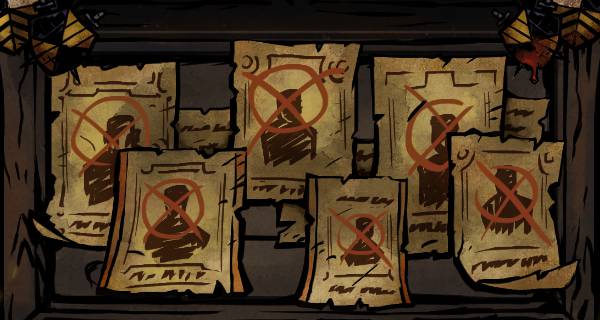 A collection of survivors were spotted down below, some of which may be of promise to us.
6 more recruits than usual in the Ferry
Suspicious Sale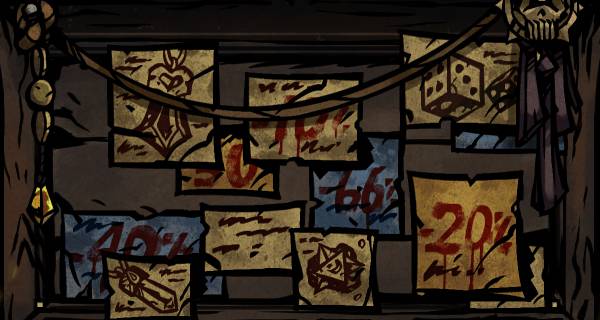 Vernon is selling at a huge discount, citing a sudden need to liquidate before we return to port.
Non-Contraband Trinkets Cost -75% in the Oddities Dealer
Second Hand Shipment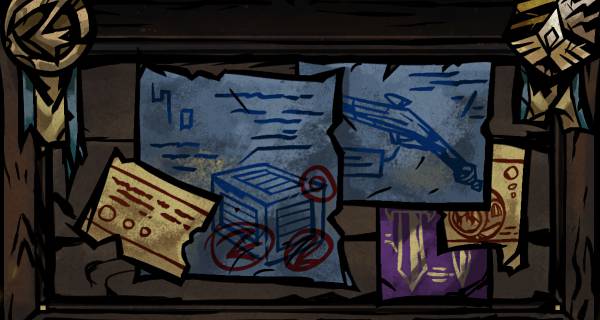 Our friends at the Rot Hering Company left us a gift! Check the box marked "Defekt: Nicht Verwenden".
3 Armor Upgrades for free in the Forge
3 Weapon Upgrades for free in the Forge

Bootcamp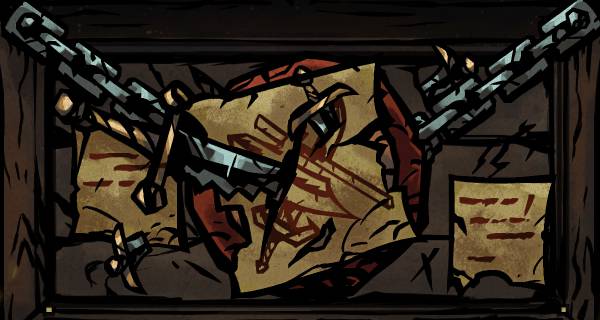 Riga and Abbas have found the crew's performance lacking, and are offering a more intensive course.
8 Combat Skills for free in the Training Hall
Resources Events
These events affect provision and supply costs or provide some resources for free.
Supply Cache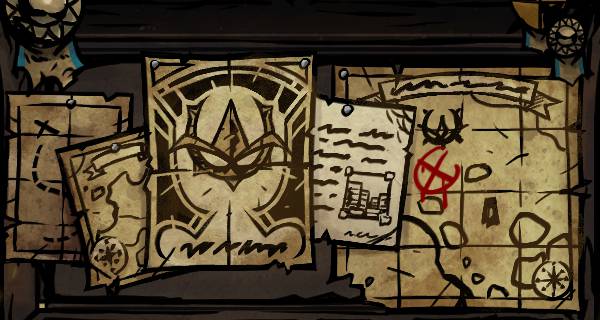 Scouts have located an enormous store of what are now formerly Levantine supplies!
Provision and Supplies Costs -100%
Spoiled Shipment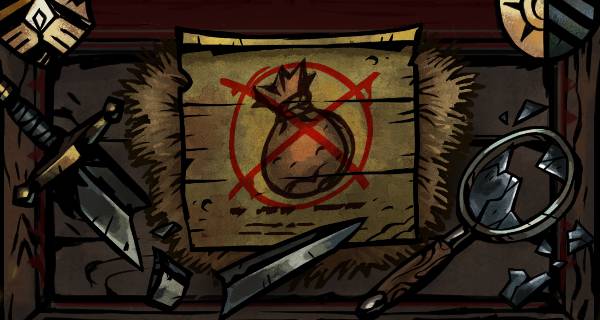 Our most recent delivery of supplies was lacking. Crew should expect half rations until the next resupply.
Provision and Supplies Costs +50%
Quid Pro Quo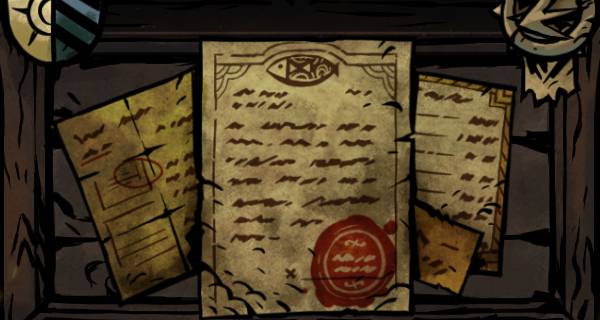 The Ostvengr are as generous as they are shrewd. A favor has been granted, but favors will eventually be called in.
Cache in the Dunes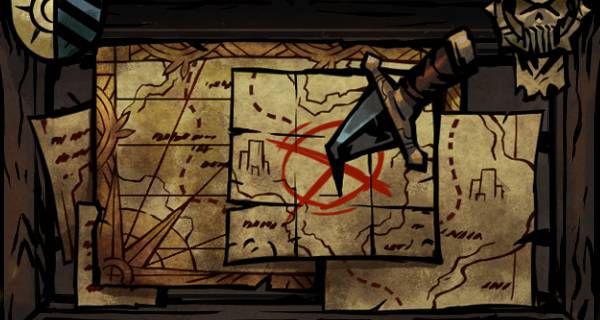 One of our benefactors has seen it fit to leave us a stockpile of particular goods in a remote location.
+50 Refined Amber Dust
This event is slightly different from the others; it can occur as early as week 3.
Amber Accident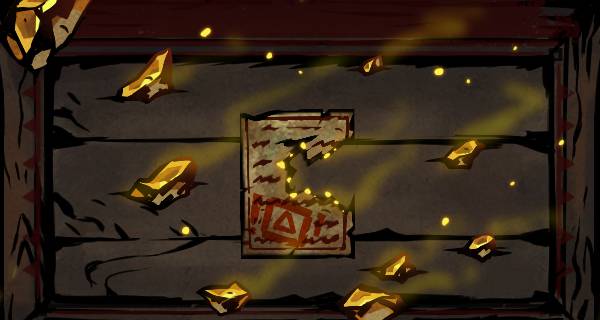 A mishap in the refinery has resulted in a miasma of amber fumes filling the entire ship. Try to take short breaths.
+20% Damage on Next Quest
+20% Damage Received on Next Quest
All Amber Activities are Locked

Next Quest Events
These events grant significant buffs for the next quest but apply to certain types of heroes. It's a valuable bonus to have if you're struggling against a particular boss.
Weapon Maintenance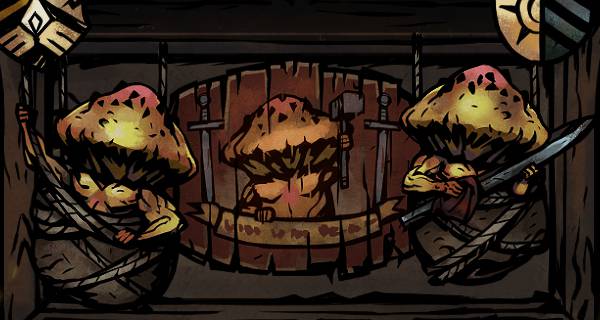 A recent inspection revealed that the blades have been badly miskept. This must be rectified immediately!
Melee Skills: +8 Accuracy on Next Quest
Melee Skills: +5% Critical on Next Quest
Target Practice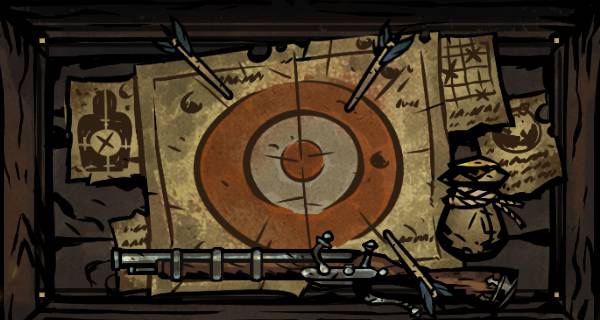 All rangers must report to the top deck at once! Your marksmanship is due for examination.
Ranged Skills: +8 Accuracy on Next Quest
Ranged Skills: +5% Critical on Next Quest

Celestial Alignment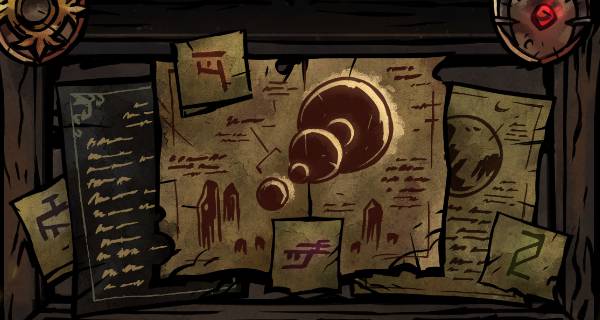 Non-practicing crew shall keep their voices to whispers as our mystics engage in meditation.
Mystical Skills: +8 Accuracy on Next Quest
Mystical Skills: +5% Critical on Next Quest
Candlelit Vigil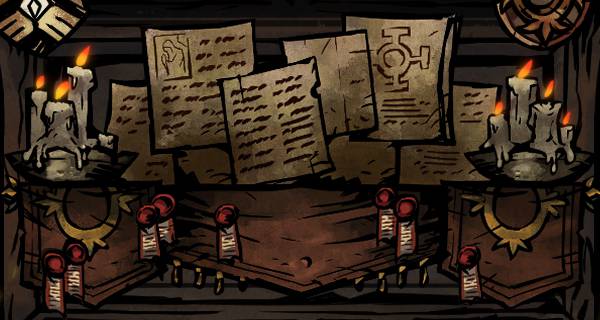 The faithful are gathered in solemn prayer today, and those still seeking an answer are welcomed to participate.
+15% Healing Received if not Pagan on Next Quest
-15% Stress Received if not Pagan on Next Quest
Eldritch Invocation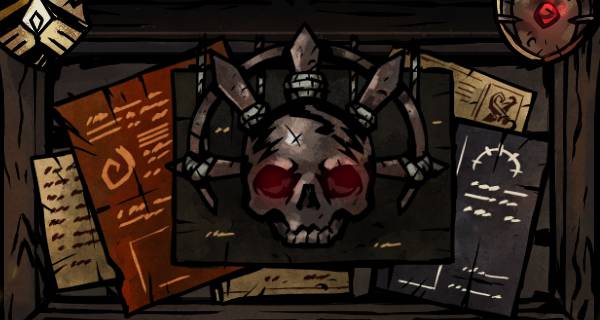 The seekers of dark powers have congregated to pay homage to their many masters.
+10% Damage if not Religious on Next Quest
+4 Speed if not Religious on Next Quest
Inconvenient Injury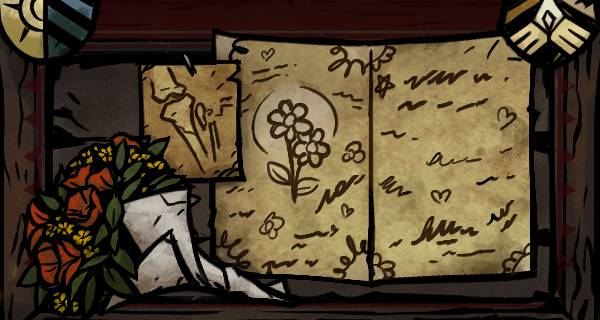 Keep your heads down and do your jobs thrice as hard. The Captain is in a scornful mood.
-15% Virtue Chance on Next Quest
Concert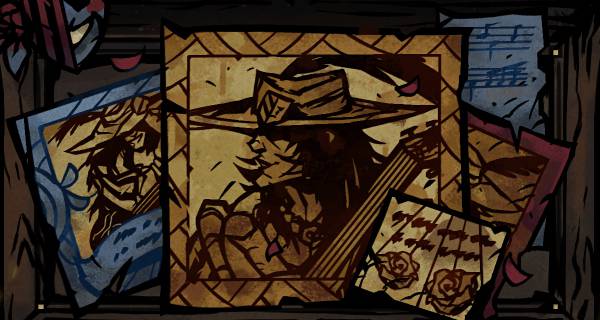 The ship's bard has fallen into a musical dervish and the songs are inspiring!
+5 Accuracy on Next Quest
+3% Critical on Next Quest
+2 Speed on Next Quest

The Concert event was created in honor of the Black Reliquary's composer, Kristjan Thomas Haaristo. The evidence can be found in the source files; the event's name is "kristjan_concert."
You can find his channel on YouTube:
https://www.youtube.com/@KristjanThomasHaaristo